Georgia Gwinnett College (GGC) takes immense pride in its mission to serve a large and diverse student body (12,000 students). With a firm commitment to its local community, more than 75% of GGC students call Gwinnett County home. The College's influence also extends beyond county borders, drawing students from 29 U.S. states and 112 nations. With 400+ dedicated full-time faculty members, the College places paramount importance on delivering quality education and fostering meaningful student interactions. GGC is dedicated to providing extraordinary educational experiences that celebrate diversity, offer adaptable learning options, and guarantee academic achievement and personal growth for its students.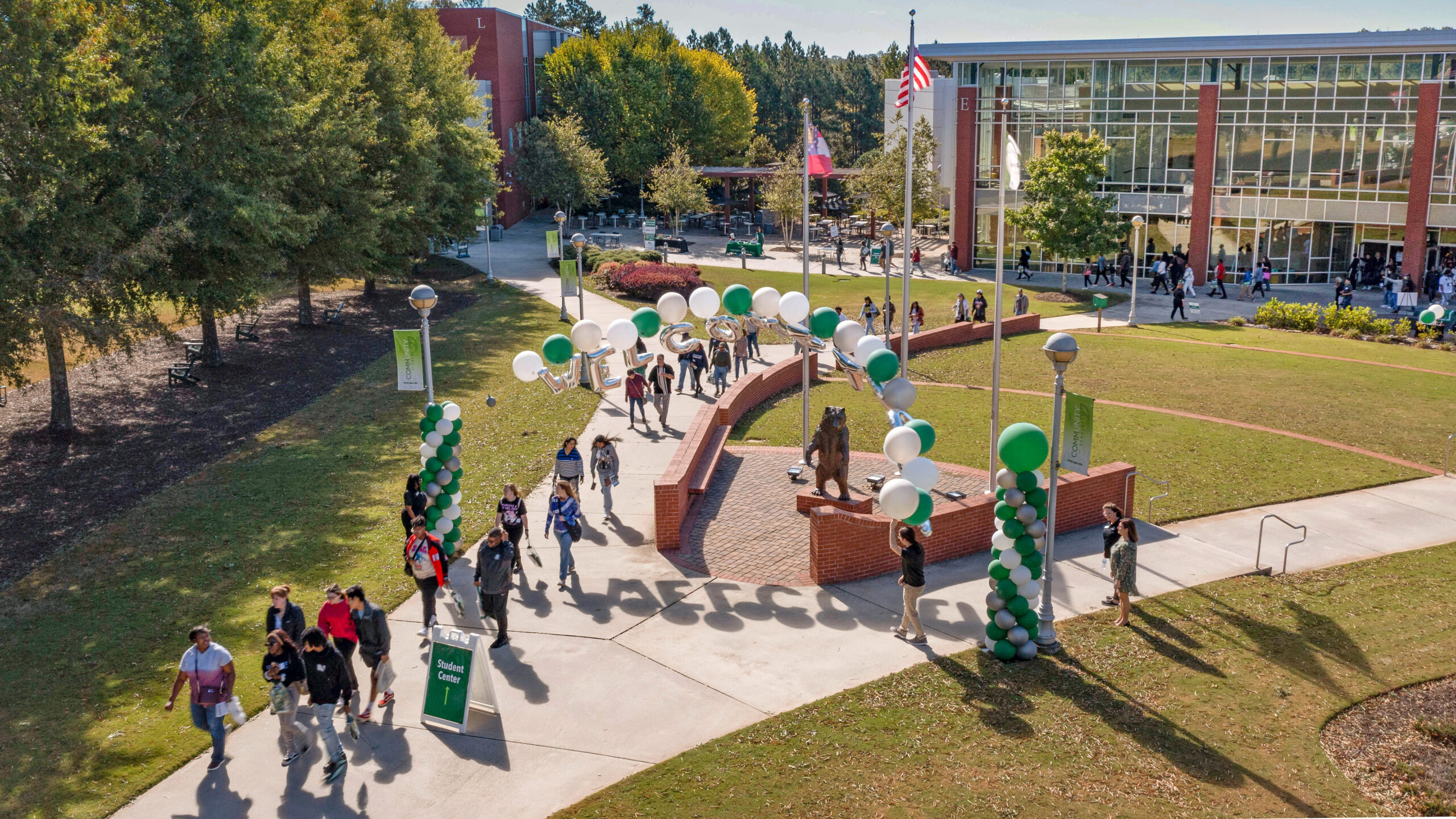 The College's existing strategic plan was set to expire in 2022, leaving GGC without a plan for future growth. GGC needed a new two-year strategic plan to help bridge the gap until their upcoming five-year strategic plan could be completed. MGT immediately went to work, deploying a community engagement process for the strategic planning effort to capture insight and information that colleges may not otherwise be able to gather easily. By incorporating community engagement and feedback in our planning, MGT created a space for inclusivity, informed decision-making, and long-term sustainability.
A strong community engagement focus enhances buy-in, fosters transparency, and strengthens partnerships, aligning the strategic plan with real internal and external community needs and priorities while building trust and credibility. This approach makes the plan more effective and ensures the local community needs are included in the outcomes.
The plan revolved around a series of engagement initiatives, including interviews, focus groups, and surveys, engaging a broad spectrum of stakeholders such as students, faculty, staff, community members, employers, and alumni. By partnering with MGT, as an unbiased third party, GGC achieved objectivity and structure as well as capacity, enabling MGT to collect the qualitative data, and insights necessary for a community-focused planning process.  
MGT initiated three diverse modes of community engagement:  
1. Focus Groups: MGT facilitated five focus group sessions, bringing together a mix of faculty, staff, students, alumni, community members, and administrators. These dynamic 60-minute sessions were conducted via Microsoft Teams, harnessing interactive tools, including Poll Everywhere video, audio, chat, and open discussions to offer active participation and capture rich responses from participants. An additional focus group session was devoted entirely to discussions centered around diversity and inclusion.
2. Interviews: MGT conducted 23 individual interviews thoughtfully chosen to represent the diverse stakeholder audience.
3. Questionnaires: We collaborated with GGC's leadership team to design a web-based questionnaire through Qualtrics. This comprehensive survey garnered responses from nearly 800 participants. The respondents included 33% current students, 23% faculty, 20% alumni, and 15% staff, while the remaining 10% represented "other" categories.
In the final phase, MGT used these diverse insights to form the basis for GGC's strategic plan. MGT also gathered quantitative data through market studies, enrollment trend analyses, academic program demand assessments, and a comprehensive diversity and inclusion evaluation.     
Finally, MGT facilitated a Future Envisioning session, bringing together key stakeholders and college leadership to examine the data and analysis, provide feedback, prioritize initiatives, and share other thoughts, concerns, and ideas to shape a collective vision for the future of the College. This collaborative effort empowered MGT to confidently prioritize needs and make recommendations for GGC's final Strategic Plan, which addressed the following goals with the intent for this two-year plan to serve as a foundation for the upcoming five-year plan:  
1. Expand Academic Access, Engagement, and Success
2. Enhance Organizational Efficiency and Effectiveness
3. Elevate the Brand and Engage the Campus and Community
4. Enhance Diversity, Inclusion, and Belonging

Georgia Gwinnett College wholeheartedly embraced this strategic plan, recognizing its potential to significantly influence the future of the institution and the lives of its students. This transformational journey underscores the significance of adopting a community-focused strategy, which has been pivotal for GGC and serves as an inspiring model for institutions everywhere. By actively involving and engaging stakeholders from within and beyond the college community, GGC's strategic plan resonates more deeply with the very people it aims to serve. This approach is a testament to the understanding that colleges like GGC serve their community and they are an integral part of it.
Their purpose extends beyond education; it's about transforming lives, fostering inclusive growth, and ensuring a lasting, positive impact. In this way, Georgia Gwinnett College exemplifies how strategic planning, when rooted in the collective aspirations and insights of the community, can be a powerful force for meaningful change.
Could your institution use support in stakeholder engagement or strategic planning? Contact us today to learn how we can help!
Learn About Our Higher Education Solutions: