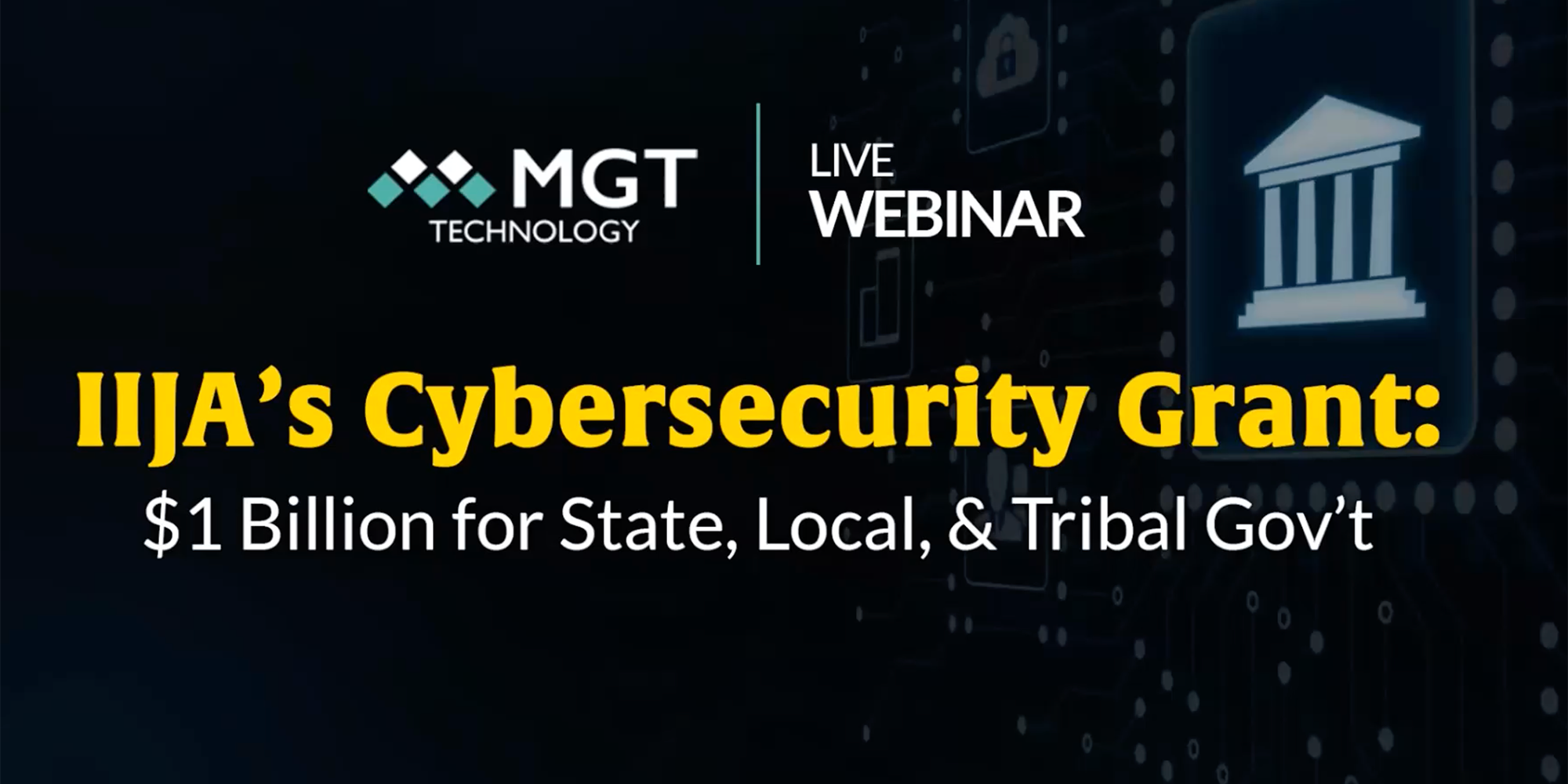 Webinar: IIJA's cybersecurity grant
The Infrastructure Investment and Jobs Act's (IIJA) $1 billion cybersecurity grant is a game changer for state, local, tribal, and territorial (SLTT) governments. Understanding the eligibility, requirements, and proper planning approach is critical.
In this webinar, we discuss what SLTT communities need to know about the IIJA cybersecurity grant with our expert speakers Bryan Langley, former Executive Director of Indiana Homeland Security and Dewand Neely, Chief Information Officer of MGT. Click the video below to watch.
Need a plan that meets IIJA's grant funding requirements? Contact us today about MGT's IIJA Cyber Funding Assessment and Plan. For more information email sales@mgtconsulting.com, visit https://www.mgtconsulting.com/contact/ or fill out the form below: